Real Estate Development
Our real estate services at a glance
Project development
Our complete know-how for your requirements
We create logistical facilities from a single source. From site acquisition to planning regulations and construction law, from developing properties to intra-logistics, from the invitation to tender or the award of construction services and logistics to project control, asset management and facility management: our market presence as a developer, planner, logistician, operator, tenant and user of real property combined with decades of experience vouches for premium building and supply chain standards for you, to create the added security of long-term alternative uses.
Construction management
Turnkey construction
You have the spaces – we have the know-how. FIEGE Real Estate acts as a general contractor or even construction manager for investors. We provide our knowledge and experience within construction to set up the ideal property for a tenant. We co-ordinate all planning services and the technical project management for calls for tender and the award of contracts from the handing-over to the tenant / user through to project invoicing. Our asset management and facility management experience is also to your benefit.
Planning & advice
Consulting is in our DNA
We place all our real estate, construction and supply chain capabilities at your disposal for the implementation of your project. We consult with you at length on your projects and support you with process flows that are unrelated to your core business. We are happy to advise you on enlarging your property portfolio, setting up or expanding your logistics property, or even on building a completely new facility. Our experience and our experts are happy to help you with optimising your processes, buying services and locating an adequate property that meets your requirements. If needed, we will support you with the acquisition of land and your search for investors.
Emmerich am Rhein is where FIEGE Real Estate is currently developing the FIEGE Mega Center Emmerich on a roughly 12.5 hectares-large site.
Planning applications and construction services will be executed in cooperation with the general contractor, GOLDBECK International. 64,000 square metres dedicated exclusively to logistics will be created during two construction stages. The application to build the first stage comprising an area of around 62,290 square metres, a warehouse of around 32,280 square metres divided into three hall sections, and around 1,500 square metres for offices and recreational areas was submitted in mid-December of 2018. Once the building permit for earthworks and the foundation had been obtained, the required operations started in 2019. The first construction phase is scheduled to be completed by 31 October 2019, following acceptance procedures by the authorities.
FIEGE will operate its Mega Center in Emmerich for clients from the consumer goods segment and will store, pick, pack and dispatch their products from there. A range of Value-Added Services (VAS) and quality inspections equally form part of the portfolio of services made available to customers.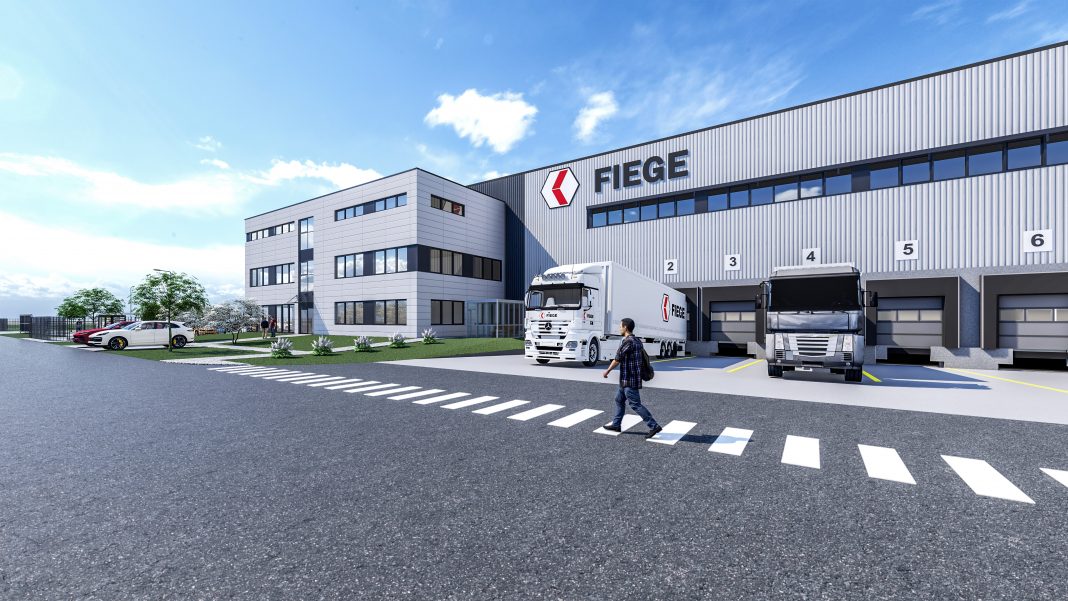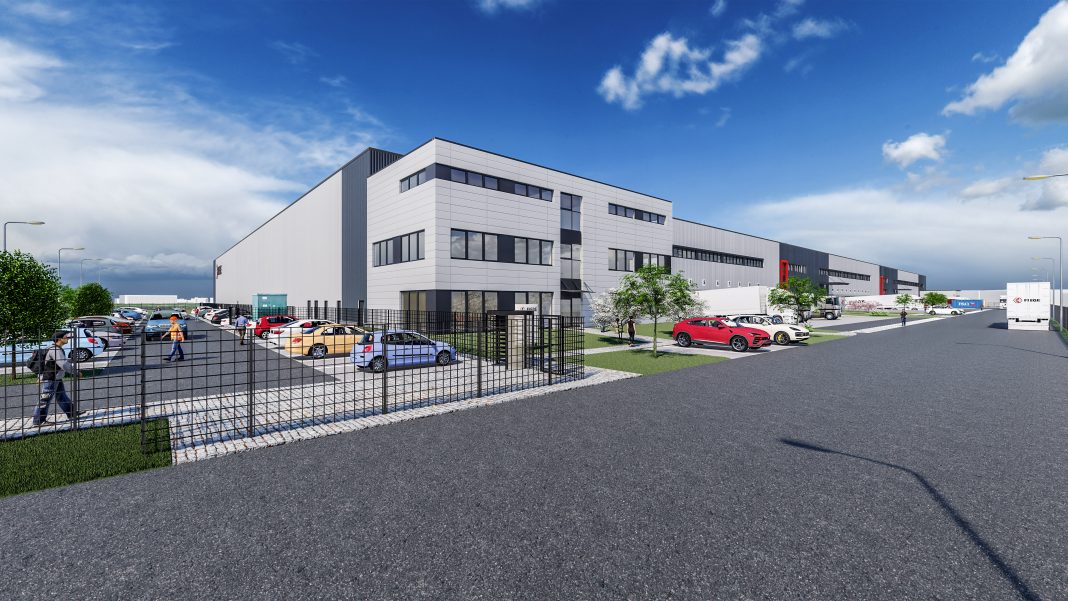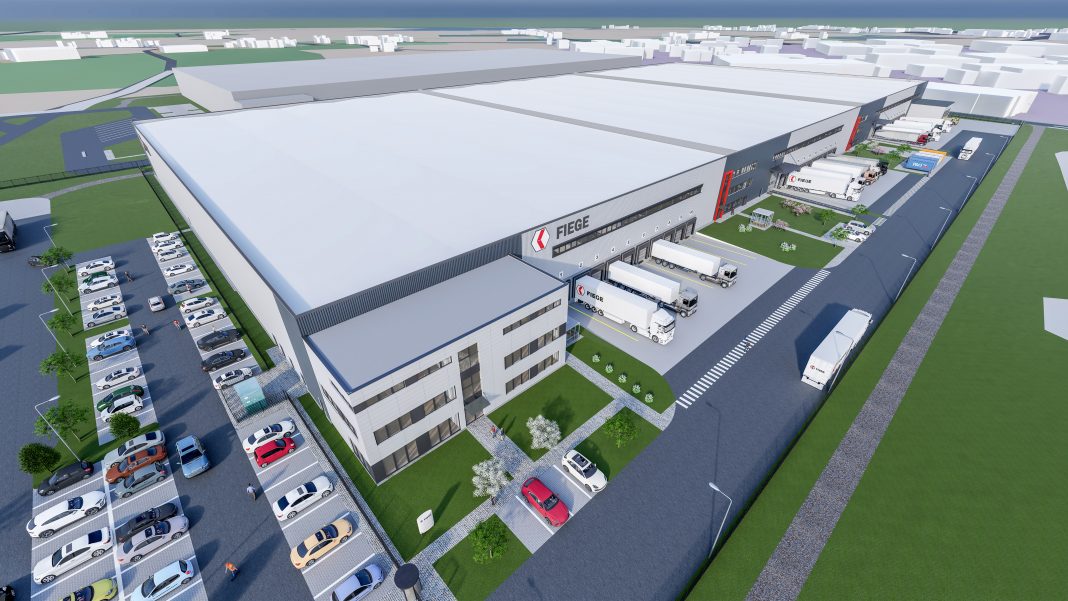 Beresa has been building a new administration and logistics centre at the FMO Airport Park since late last year. The ground-breaking ceremony for the roughly 42,000 square metres-large site took place on 7 November 2018.
Once construction has been completed in October 2019, the compound will house up to 20,000 new and used vehicles annually. Preparations are centralised here to optimise marketing and ease internal processing for the 18 locations of the dealership group.
The new compound in the heart of the Münster / Osnabrück and Bielefeld economic region will offer, amongst other things, the following functional departments: car wash, assessor's building, workshop for cars and commercial vehicles, warehouse for spares, accessories and tyres, smart repair, spray-painting, preparation, photo studio and handover.
The construction project, once completed, will create around 70 new jobs in Greven.
FIEGE Real Estate's involvement in this project focuses on coordinating the project and supporting Beresa with the execution of the many different trades until project completion and final acceptance.